Today's post is "sponsored" (I've always wanted to say that) by
LEIGH Vs LAUNDRY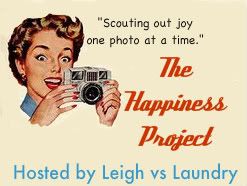 I'm supposed to post something that makes me happy.
This is it.
One of my very favorite cookbooks.
It makes me smile whenever I take it off my shelf.
It has some delicious recipes (some not so delicious)
You be the judge on which category this recipe comes under.
That's a shadow from the overhead light. NOT grease from over use.
And I think this chick is related to me. Anyone else feel that way?