WOW! Today is a very busy, blog day!
First I want to welcome all the Friday Followers!
Please keep reading, even if you're not doing the blog hop.
There's a
treat
at the end.
so if you want to follow along just click on any of the blogs below and see what's happening today in other parts of Bloggy World.
She's also asked me to mention the sponsor this week which I am very happy to do.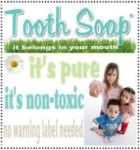 Finally
, I have two confessions:
1.
I haven't exercised in a while. (Waaah!) AND
2.
I always (and I do mean ALWAYS) wanted to be a cheerleader. I would have been a great one, but due to low self-esteem issues I simply would not even give myself the chance (Waaah! again.) Now that I've learned to like me and get over those issues I am the best cheerleader in the world! I grab my pom-poms and cheer for my kids.
"You can do it! You can finish that homework! GO! GO!"
"Every team needs a bench warmer! S-S-S-I-T!"
And then, of course I cheer for my man. "You're the BEST!" "Pay, Pay, Pay those bills!" "Go, BABY, GO!"
You get the idea. So to help me get motivated to do both, and maybe help you get moving as well I'm posting a GREAT oldie! So grab your pompoms (you too fellas!) and let's get shakin'.
And this is linked up to Tristan at Transient Pod
http://the-transient-pod.blogspot.com/
Have a Fantabulous Day!