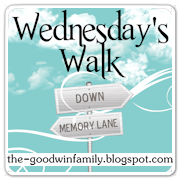 Another memory of my Mama....click on the button to read other trips down Memory Lane.
My little Southern Mama was raised in the heart of Atlanta (properly pronounced "Atlanna"...the second "t" is silent. If you hit that 't' its a clear sign you ain't from there or anywhere near there for that matter.) and took great ....that's
GREAT
pride in the wonderful, accidental invention, of Coca-Cola, which happened in a soda shop in Atlanna...AtlanTa.
In case you're wondering, yes, Coca-Cola did indeed have traces of cocaine in it, which makes sense as it was originally produced for its medicinal purposes, mainly for headaches, "nerves", and "vapors". Yep. From what I hear, a little cocaine will do the trick.
My Southern Mom
worked for a couple of years answering the switchboard (never say she just answered the phone!) at the Cloister Resort on Sea Island. To some of you this may not sound like much, but trust me, this was a huge deal. Over the years the Cloister was THE vacation spot to TONS of celebrities, politicians, etc. Anyone who wanted to truly hide away without a lot of fuss could do so at The Cloister on Sea Island. Many Georgians still don't know about one of its best-kept secrets.
Mama would turn on that
Southern charm
every minute she could. She loved speaking to the celebrities and public officials and say things like
"Weah so glad to haave you heah at the Clawstuh. How can Ah help you? May I send you up an awdu of
bald peanuts
?"
"Can we please have some Diet Pepsi sent to our room?" asked one guest.
"Suh
, (she didn't talk like this all the time, just around people she really wanted to impress)
ah don't know
where you ah from
(
side note digression:
...some of you may be thinking she would use the word "y'all" here, but NO. For the love of all that's Southern, I'm going to let you in on something...if you EVER, EVER use the word 'y'all' while only talking to ONE person, its a definite indication that you Ain't from around here. "y'all is a contraction of 'you' and 'all'. The only exception is when you're asking about the person you're talking to and their family who may or may not be present during the conversation, as in
"Your Mama said y'all were going to the monster truck rally on Thursday. I thought y'all were going to the wrestlin' match."
You know immediately that the
whole family
(probably 12 or more) will be attending either the monster truck rally or the wrestlin' match...likely both.)
"Suh, ah don't know wheah you ah from but dowun heah in the South we only drink Coca-Cola products."
(She was being hospitable...its ingrained...)
"Pardon me but did you know that there are 14 towns in Georgia where Pepsi is consumed three times more often than Coke? And in the "South" as you call it, Pepsi is preferred by one out of four consumers?"
PLEASE NOTE: The above statistics are totally mythical. It was a long time ago and I don't remember the facts. The point of the story was he spewed a lot of statistics out about how much better Pepsi was than "Co-cola".
"Excuse me, suh," Mama
really
turned on the charm now..."Do you happen to work for PepsiCo?"
"As a matter of fact ma'am, I do. I am the Executive Vice President of PepsiCo."
"We will gladly have your Pepsi delivered to your room within the hour, along with a complimentary awdu of our very own
bald peanuts
."
Twelve cases of Pepsi product found their way onto Sea Island that day. And Mama got a raise.